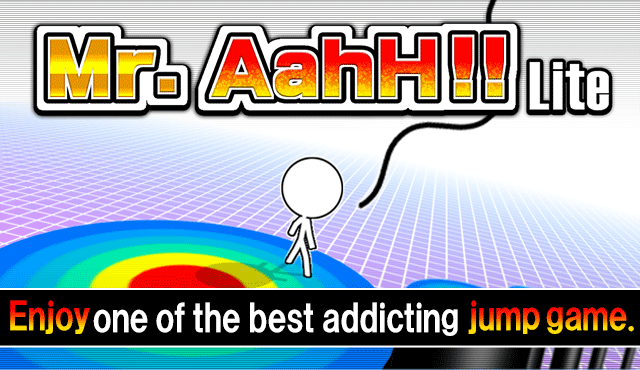 Introduction
Enjoy one of the best addicting jump game,[Mr.AahH!!]
Jump on the center of the platform!!
A failure means you fall in to the abyss....
Who is Mr.AahH!!!? Where is he going? Who is he running from?
Where is he getting this endless supply of rope?
Feature
★Super simple/Super addicting
・

Tap the screen to jump!

・

Land on the center make high score

・

Aim for the consecutive "Bull's eye" landing!
★Not only simple but also some challenges
・

Global leaderboard

・

Read the wind! Feel the gravity!

・

Adjust your jump by tilting your device!
※This is the master pirce of simple addictive game. The first Mr. in famous Mr. game series!