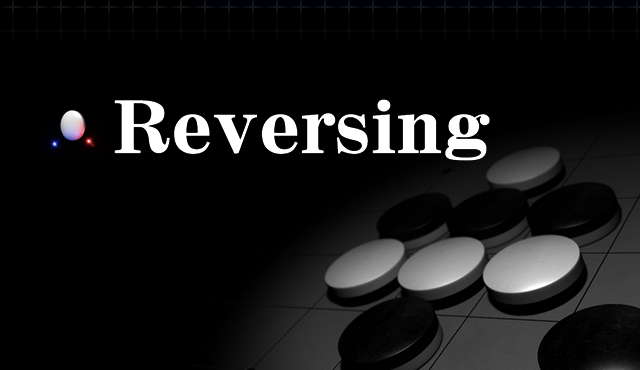 ☆ Reversing!! HD ☆iPad版
The download of "Reversing" is available here.
Introduction
Nicely arranged famous and standard board game.
Easy to play and high quality board game for mature people.
Looking for the finest Reversi app? This is it!
Feature
★What's [Reversing]?
~A masterpiece reversing!~
[Can be played on iPhone/iPad]
Nicely arranged famous and standard boardgame.

[Beautiful Graphics.]
Enjoy amazing view with amazing graphic.

[Smooth operations.]
Fine controls by sophisticated interface.

[Rapid CPU.]
None-stress occurs when play against CPU even with the most difficult level. And it is a tough cuss.

[Playing with a friend will be super fun.]
A [Reversing] is enough to compete against your friend with any playstyle you like.

[Various Playstyles.]
Face-to-Face or neighboring (have seats next to each other) style are available for a match with friend!

[The music raises your concentration.]
Selection of 5 BGM won't be noise.

[Customize Features.]
Board color adjustment.

[Special Finishing Move.]
"LIMITED MODE", our original reversi is available.
★LIMITED MODE
~Activate [OVER DRIVE]!!~ In [Reversing], you can enjoy our original reversi!