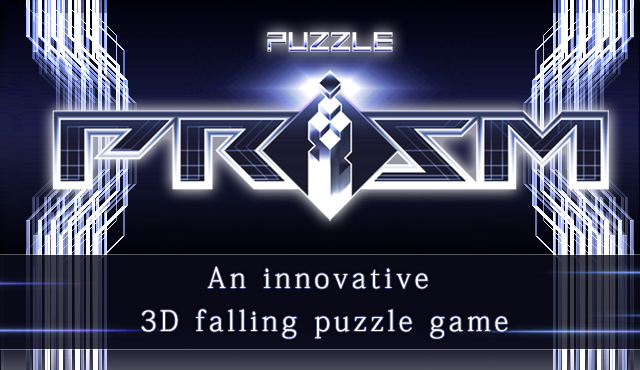 ☆ PUZZLE PRISM!!Lite ☆Free
The download of "PUZZLE PRISM Free" is available here.
Introduction
The Puzzle Prism, a block based puzzle game, is available on iPhone/iPod touch.
The application has gained a high reputation from the media!
With the simple rule and the touch-screen control, enjoy the Puzzle Prism,featuring a chain reaction which gives you great exhilaration.
Feature
★How to Play Flick left/right to rotate blocks and down to drop.

[STANDARD Mode]
Clear layers by filling them in with blocks.

[EXTRA Mode]
For advanced players.
The light block at the bottom is the lifeline.
The light block grows up by filling in and clearing the layer right above the light block.
Fill in and clear this layer continuously to make the light block higher before it goes downwards and is completely gone!