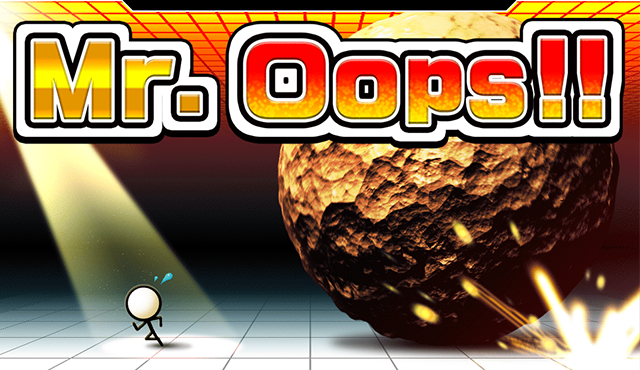 ☆ Mr.Oops!!Lite ☆Free
The download of "Mr.Oops!! Free" is available here.
Introduction
"Mr" is back! Play the latest very popular "Mr" series!
Pinches are approching after another...Impossible situations...
And awful outcomes...

Simple-is-best!
Get over the impossibles challenges with your discernment!
Feature
★Extremely simple to play. Step1...Flick!
Step2...Dodge!
Step3...And "HEY!",sometimes.
That's all!
Go crazy with "Mr.Oops!!"!