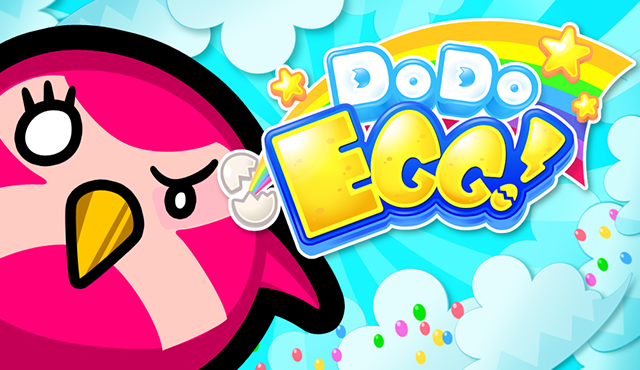 ☆ Do Do EGG!Lite ☆Free

The download of "Mr.Aahh!! Free" is available here.
Introduction
Extremely cute, well polished puzzle game.
All you have to do is draw lines to connect Eggs of the same color.
You can play with friends online via Game Center!

Let's Do Do EGG!
Feature
・

[Universal application!]
Play on iPad as well as iPhone and iPod touch with beautiful graphic!

・

[Retina display]
Play with fantastic graphic!

・

[Game Center]
Multiplayer, online leader board and achievement! Various ways to enjoy the game!
★Game Modes
・

[Normal]
Draw lines and break Eggs!

・

[1Minute]
See how well you can do in 1 min!

・

[Mission]
Achieve missions one by one!

・

[Endless]
Don't worry about the time limit! Learn how to play here as a practice.

・

[Score Attack (Multiplayer)]
Get a higher score than your rival!

・

[Turn Based (Multiplayer)]
You will Break Eggs in turn. When it becomes impossible to break Eggs in your turn,you lose!
★Puzzle mode Break all Eggs as quick as you can at least number of moves! You will be given a certain number of stars depending on the result. Get 3 stars if you can!