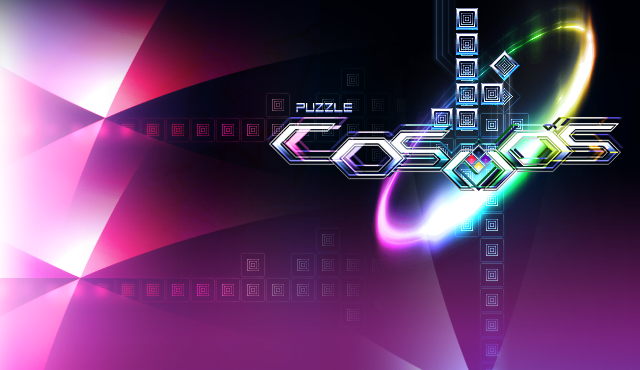 Introduction
The Puzzle Team of PONOS introduces the newest game,"PUZZLE COSMOS"
It stops you thinking and draws you into pleasantness!!

The Beauty of"PUZZLE COSMOS"gives you refreshing feeling.
It includes 4 BGMs which were very popular in the other PONOS games.
Get it and aim for more than 100 chains!

Graphics and sounds of the game are harmonious with the game system.
It is totally different from any games before....That is "PUZZLE COSMOS"!!
Feature
★Playable for everybody and anybody!
・

Simple rules and cool"Chain"systems.

・

Arrange the blocks before you even think about the order!
★Various Game Modes
・

To unlock the 4 game modes, achieve every requirements.

・

Then you will see a world of pleasantness!
★You can adjust the controls
・

Customize positions of keypad.

・

Able to respond to any player's play style!
★Choose a concept from 4 choices
・

Wide variety of music, from aggressive music to healing music.

・

Enjoy"PUZZLE COSMOS"with your favorite music!
[How to Play]
・

In Connection with other 3 cubes of same color glitters the cubes.

・

You can connect another cube to the flashing cubes while it does.

・

All the cubes will be glittered when connected with a rapidly flashing cube.

・

When a cube is piled higher than the dead line in the screen, the game is over.
※Expect when cubes are glittering.
[How to Play]
・

[STANDARD]
Enjoy the game without any time restriction.

・

[TIME ATTACK]
Score as high as possible within a restricted time frame in 2 minutes.

・

[DEAD LINE]
Challenge mode for advanced players.

・

[FLASH RAIN]
Cosmic principles will be corrupted!? Please enjoy it.
※Online leader boards are available in each game mode.