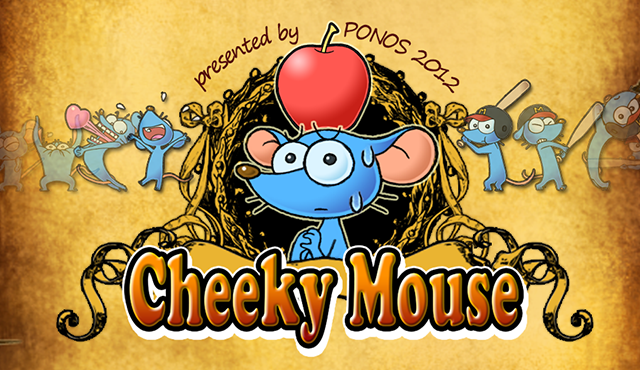 Introduction
Howdy partner!
There's a cheeky mouse trying to steal an apple. He thinks that he is disguising himself as a poster on the wall.But we know better!
Aim at the mouse. Err I mean "Apple" with your darts.I will just play with him,yee haw!
Feature
★Easy to play
1.

Look around to check there is no one and no obstacles around you.

2.

Hold your device firmly with one hand to avoid dropping it.

3.

Touch the screen with your finger of your other hand.

4.

Shake it forward once and release your finger at the same time.

5.

Then a dart will fly towards the target.
★Tips
・

Hit center of the apple to get higher points.

・

Make no misses, hit consecutively to get bonus points.

・

Adjust the wind that may be blowing... and hit the target!
★What is this mouse?
・

He is a trained mouse so he will dodge ALL the darts./dd>

・

He may "egg you on", but it's not a big deal to you, right?

・

Oh, and remember "Do Not Try This At Home"
There are 4 game modes, so choose the one you like best and enjoy!