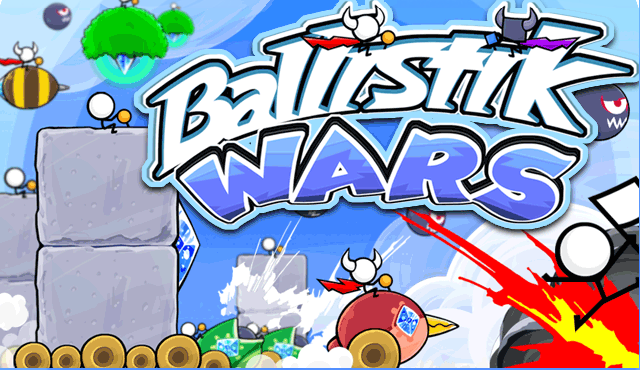 Introduction
Spray of missiles! Smashing super weapons! Produce units with single tap.
Light-hearted strategy game! This is "Ballistik Wars"!
Colorful & unique units go ballistic! You just stick with it!
Feature
★How to play "Ballistik Wars Step1...Very easy to play!
Step2...Tap an icon of any unit!
Step3...Attack and Destroy enemy tower!
That's all!
★Tips
1.

Strike first!
Attack enemy tower before they do yours, so you can get bonus scores!

2.

Destroy enemy tower a.s.a.p.
You can get more bonus scores depending on how fast you clear stage!

3.

Find out uniqueness of units.
There is chemistry between units, produce units by using the advantage!

4.

Sometimes, you need to be patient.
Keep producing units is not always the best strategy.Save the energy and produce many units at once!

5.

Air field.
You cannot produce Land units in Air stages. Be prepared!

6.

Road to clear all stages.
Grow your units well to clear all the stages!
Let's go ballistic!!!!